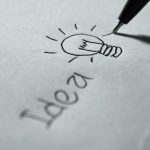 Story Planner offers the largest collection of novel planning templates online, and we've added ten new planning methods. We hope there's something for everyone. Here's what's new.
Non-fiction book proposal.  This plan creates a perfectly designed proposal to pitch a book to an agent or publisher. If you have an idea for a non-fiction book this template will guide you to outline the project. Try it here.
'Sixty seconds until the bus gets here!' synopsis. Outline your book with this super-speedy method. Sometimes we know too much about our story and this plan helps to avoid the detail and concentrate on the broader story. Try this fast outlining method here.