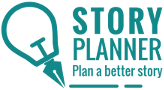 Story Planner is offering a FREE Story Plan critique for every Premium member selecting a 1 year subscription this October. A year of Story Planner Premium membership costs only $40 and allows full access to our online planning resources to help you create a well structured novel or screenplay. As a limited time offer we are giving a free 1-2 page critique for every new member. Our Story Plan critiques will give you feedback on your story structure, and highlight strengths and weaknesses of your plot.
Many writers find it useful to get guidance on a story outline at an early stage. It can save many months of work down the line if plot or structural weaknesses are highlighted at the planning stage. If you spot a story problem once you've written a full draft it will require a time consuming rewrite to correct the story and revise your work. If you plan your novel or screenplay at Story Planner and share your outline with people you trust it can help you create a more polished first draft.
It's simple to claim your free Story Plan critique. Here's what to do:
Our Story Plan critiques are written by an experienced screenwriting graduate, a story structure specialist with a knowledge of constructive criticism gained by leading a popular novel and short story writing group for more than four years. Check back soon for sample Story Planner critiques for you to download.
We hope you will enjoy our new Story Plan critique service, and that it will help to guide you to writing success!